BC Hunting Trips
We provide guide and outfitter service in Northern British Columbia. We have a high success rate on all our BC Hunting species. Our area is filled with big game animals including: Moose, Grizzly & Black Bears, Mountain Goats, Stone Sheep, Caribou & Timber Wolves.
Questions? Call:
Clint: 250-847-3480 or Allan: 250-877-1409
Featured BC Hunt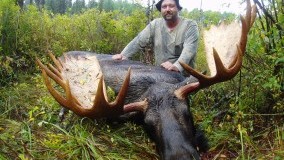 Tent camp Trophy moose hunt. Experience a real wilderness adventure in the back country of northern British Columbia.
Testimonials
I have enjoyed the best hunting trip in my life. I am in love with BC, what a place, what mountains and lakes. The time that we expend with Grahame and Sam was incredible. Hunting, playing cards,
Cristóbal Mazariegos
BC Hunting News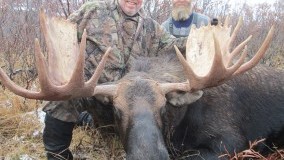 2013 wrap up
Well, we have finished up another fall season. We had a great year in both our Indian River Ranch and Kispiox Valley area.