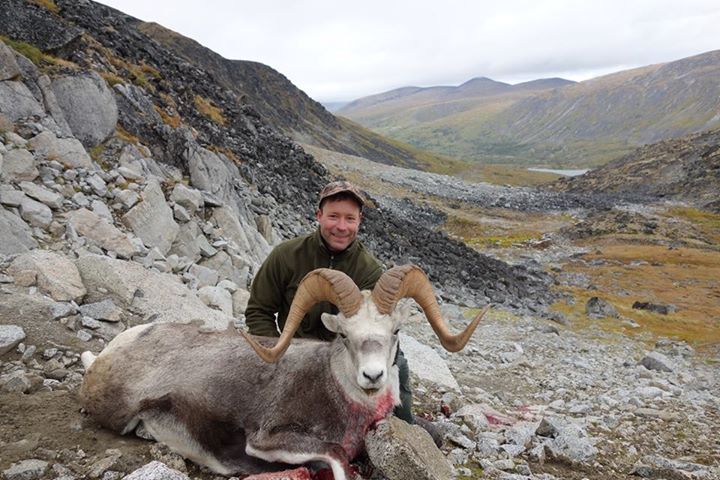 Stone Sheep Hunts
Our sheep hunts are done in the Cassiar mountains. Our rams average 38 inches and have a variety of colors. Sheep hunts involve a lot of patience and glassing with binoculars and spotting scopes, so high quality optics are a must. Average shots are 250 yards but clients are advised to know the capabilities of their rifle out to 500 yards. On 90% of sheep hunts we do most of the work with horses. Sheep are found in mountainous terrain so walking on this hunt is inevitable.
Sheep camps are outfitted with frame cabins, a few with wall tents. On occasion if warranted we will spike out with smaller tents.
We do our sheep hunts August 1st through mid September.
Questions? Call:
Clint: 250-842-6011 or Allan: 250-877-1409
---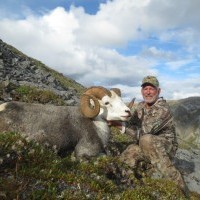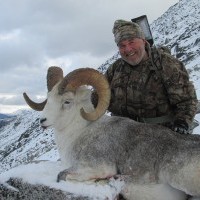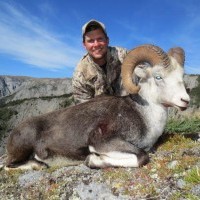 Featured BC Hunt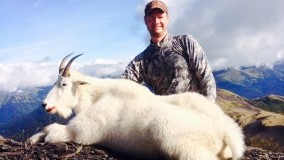 Available mid September 2016, Combination Moose and Mountain goat hunt from one of our best remote fly-in camps. This is a backpack hunt that produces great billies and big bulls from our Skeena area. Only 2 spots available.
Testimonials
Tim and I had a good trip home but its back to the rat race. I had an awesome time and loved everyone I met out there. Looking forward to coming again soon. Here are a few pictures and I have more to
Nick
Featured Products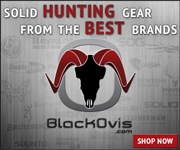 Quality Gear for Your Hunt
Don't have everything on your gear list. Everything you'll need for your next hunt is available right here...Buy the latest greatest hunting gear for your next hunting trip. Everything from socks to optics.