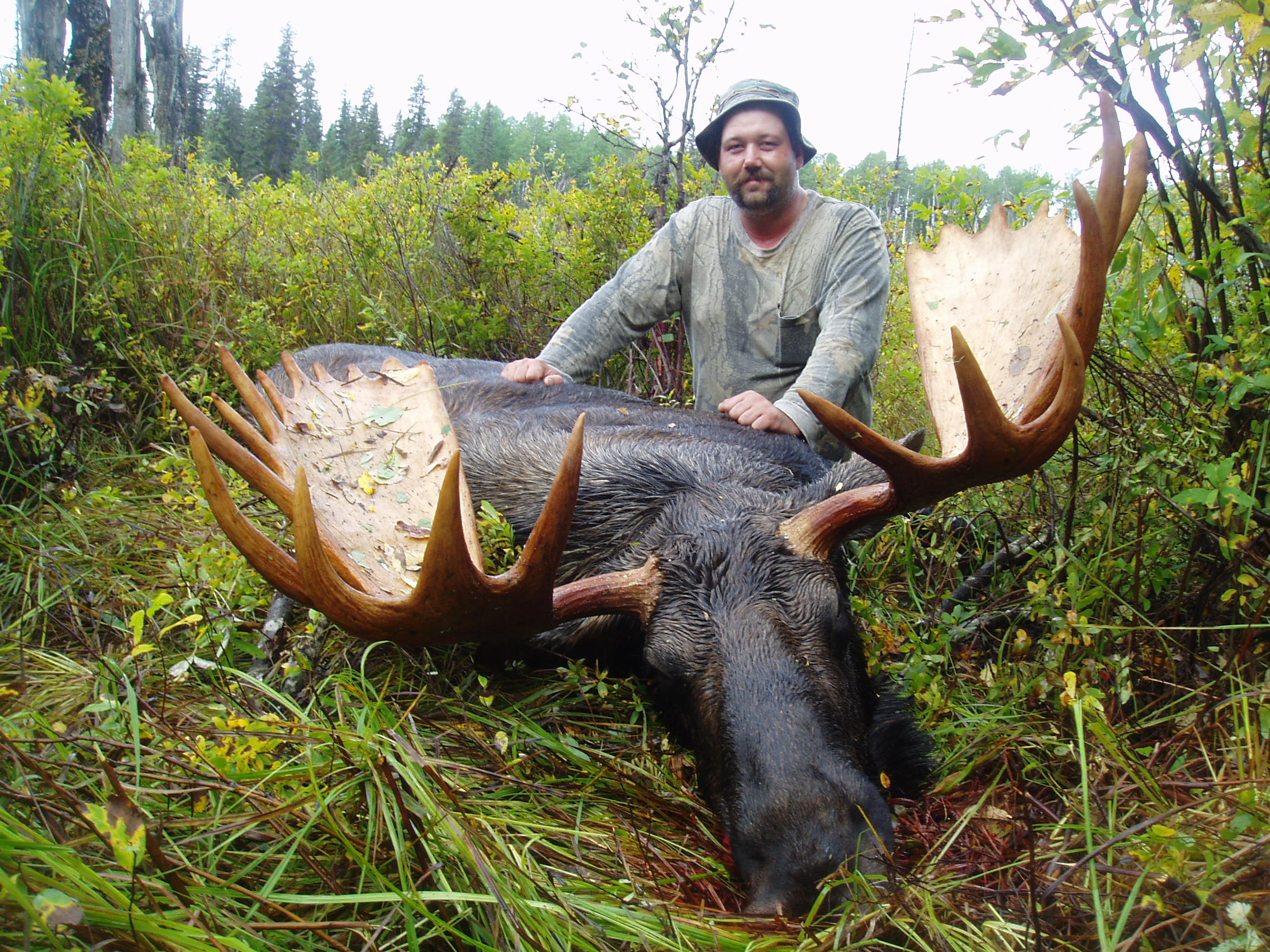 Moose Hunts
Our moose hunting is as flexible as you will find anywhere. Our guided Canadian Moose hunts are available as either fly-in camps or lodge hunts. We have a hunter success rate of 90% on 50" or better. Minimal B & C score is 195 and we have been consistent in taking 4 to 5 B & C moose each season. To be able to do this, we limit the number of moose hunters that we take per season. This insures that our hunters have an excellent opportunity to harvest a trophy Canadian moose.
We offer fly in hunts for the serious trophy hunters wanting to bag a trophy " Canadian Moose". These moose get as big as 60+" and average around 55". All of our fly in camps have cabins or wall tents making your stay quite enjoyably comfortable. The moose hunting season is an excellent opportunity for combination hunts for goat, caribou, black bear, grizzly and timber wolf.
We also have several tags in the lower area for hunters looking for guided moose hunts by vehicle for meat moose. Our guided meat moose hunt dates are November 6-15.
Canadian moose season runs from August 20th to November 15th.
Moose drop camp: Available to those who want to experience a real hands on hunt.
Hunters who choose a moose drop camp hunt will be hunting 2x1 from a remote lake camp set up with a wall tent, boat, motor and guide.
Hunters on this hunt are expected to help with cooking, firewood and other daily camp chores.
We consider this hunt an economy trophy hunt, designed to get motivated hunters who are willing and able to participate fully in all aspects of the hunt into remote trophy moose areas. Your experienced moose hunting guide is there to assist you in harvesting and taking care of your trophy as well as keeping you informed of the hunting laws and regulations of the area.
Questions? Call:
Clint: 250-842-6011 or Allan: 250-877-1409
---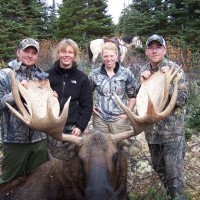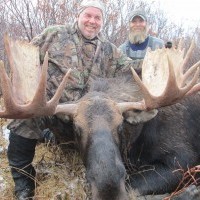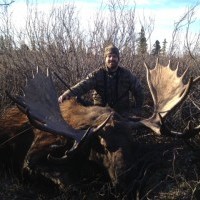 Featured BC Hunt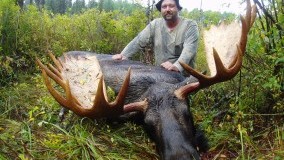 Remote wilderness moose hunt. Experience a real wilderness adventure in the back country of northern British Columbia.
Testimonials
Just a short note to thank you for looking after me so well during my stay with you. You are very good at your chosen profession and I was suitably impressed with your safety and the excellent
D. I. (Ian) Hay
BC Hunting News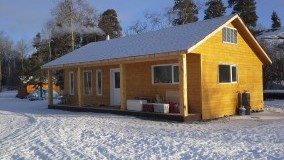 New Cook house at IRR
New cook house at Indian River Ranch