BC Hunting Trips
About Us
We have made a few changes at Indian River Ranch Guides and Outfitters and Kispiox Valley Outfitters that we are excited about.
We have started working together under the name "BC Guided Hunting" though the two areas are still known individually as Indian River Ranch and Kispiox Valley Outfitters.
We are utilizing the best hunts from each area and have access to over 10,000 sq. miles of exclusive guide territory.
Read more »
Read more »
Read more »
Read more »
Read more »
Featured BC Hunt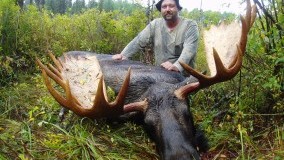 Tent camp Trophy moose hunt. Experience a real wilderness adventure in the back country of northern British Columbia.
Testimonials
I had the caribou officially scored by a Boone and Crockett measurer. He grossed just under 420 and nets 407. Hell of a bull! Thanks for the memories. Take care,
Zach, Montana
BC Hunting News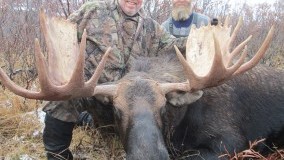 2013 wrap up
Well, we have finished up another fall season. We had a great year in both our Indian River Ranch and Kispiox Valley area.