What to Bring
Documents
Non-resident Firearm Declaration - PDF
US Customs - Certificate of registration of personal effects - PDF
Gear list
A warm compressible and packable sleeping bag
A pair of camp shoes
A pair of waterproof hiking boots 9-11'' high. meindl, Schnees etc
A set of raingear (pants & jacket)
Long underwear
Wool hat, touqe or stocking cap
water bottle
2 jackets (1 light, 1 down puffy or similar)
A pair of leather gloves
Camera
Headlamp
Appropriately sized rifle & ammo w/ soft gun case or bow w/ 2 dozen arrows
A good quality backpack 60ltr minimum
A wool sweater
Binoculars
Personal toiletries (towel, toothbrush, etc..)
Lighter
Mole skin for blisters.
Quiet quality hunting clothing (wool, fleece, etc.) This is so important, especially on a moose hunt.
Fly-in hunts are limited to 70 lbs of gear per hunter.
Remember to pack lightweight gear especially if you are doing a backpack mountain goat hunt.
Layers are best as you can add and remove as needed.
Bring a daypack large enough to carry everything you will need during a full day of hunting (rain gear, camera, water bottle, snacks etc…).
If you have booked a backpack mountain goat hunt bring a backpack large enough to carry gear for multiple nights on the mountain (sleeping bag, rain gear, warm coat, socks, long underwear, camera, headlamp, gloves, spare shirt, etc…). Also remember on the way down the mountain there must be room in your backpack for a portion of the meat from your harvested animal.
If this is your first hunt and you are unsure of the type of gear required please call your outfitter and he will be more than happy to recommend the appropriate gear for your trip.
Questions? Call:
Clint: 250-842-6011
Featured BC Hunt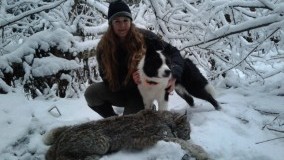 Fun, exciting hunt. Lots of action. Come enjoy BC in December.
Testimonials
I had the caribou officially scored by a Boone and Crockett measurer. He grossed just under 420 and nets 407. Hell of a bull! Thanks for the memories. Take care,
Zach, Montana
Featured Products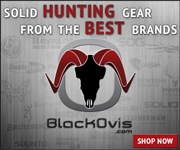 Quality Gear for Your Hunt
Don't have everything on your gear list. Everything you'll need for your next hunt is available right here...Buy the latest greatest hunting gear for your next hunting trip. Everything from socks to optics.