BC Hunting Trips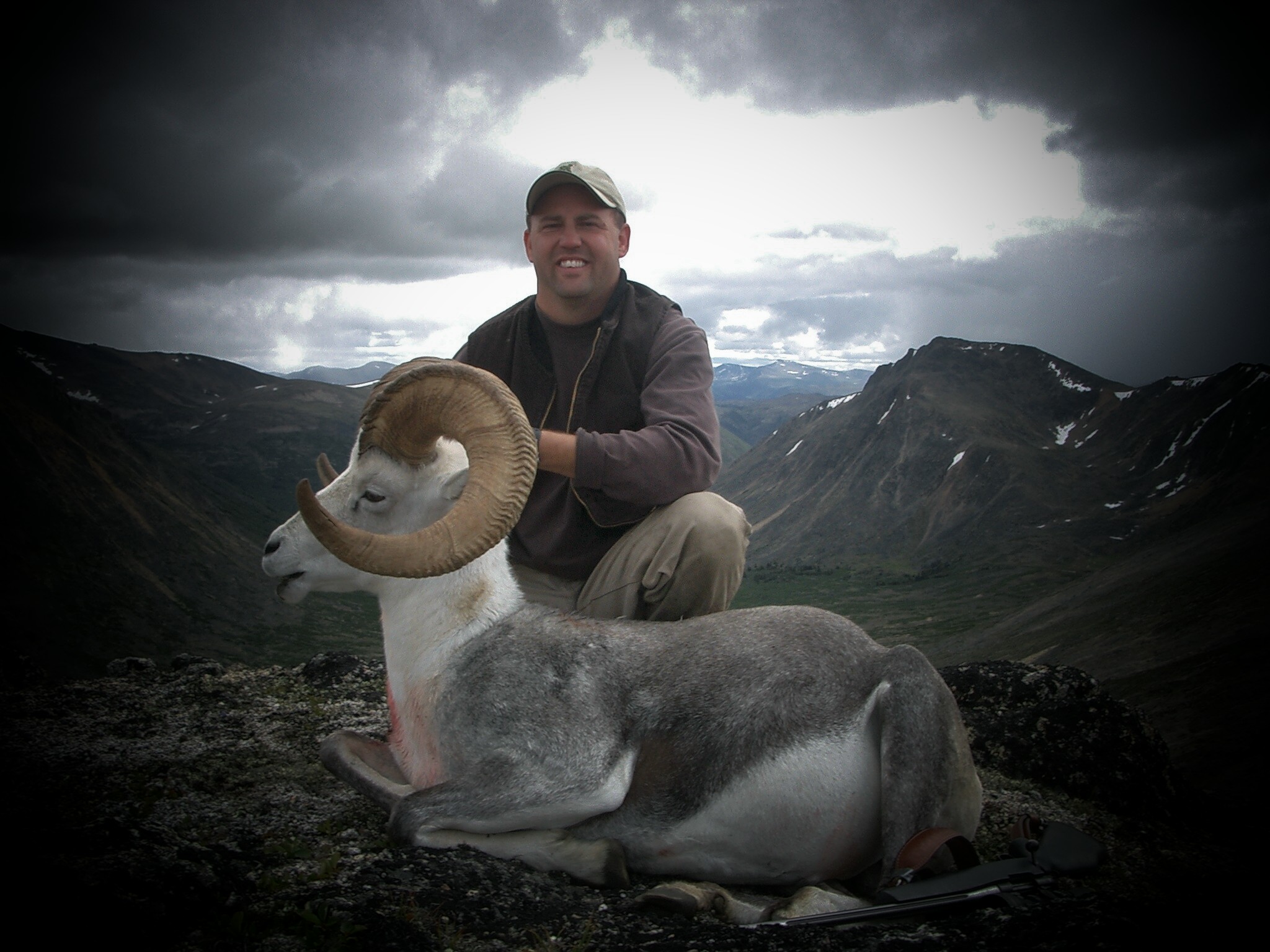 Stone Sheep Hunts
Our sheep hunts are done in the Cassiar mountains. Our rams average 37 inches and have a variety of colors. Sheep hunts involve a lot of patience and glassing with binoculars and spotting scopes, so high quality optics are a must. Average shots are 250 yards but clients are advised to know the capabilities of their rifle out to 500 yards. On 90% of sheep hunts we do most of the work with horses. Sheep are found in mountainous terrain so walking on this hunt is inevitable.
Sheep camps are outfitted with frame cabins, a few with wall tents. On occasion if warranted we will spike out with smaller tents.
We do our sheep hunts August 1st through mid September.
Questions? Call:
Clint: 250-847-3480 or Allan: 250-877-1409
---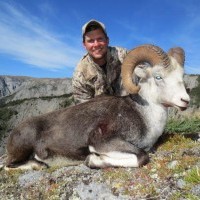 Featured BC Hunt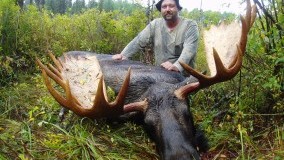 Tent camp Trophy moose hunt. Experience a real wilderness adventure in the back country of northern British Columbia.
Testimonials
Just a short note to thank you for looking after me so well during my stay with you. You are very good at your chosen profession and I was suitably impressed with your safety and the excellent
D. I. (Ian) Hay
BC Hunting News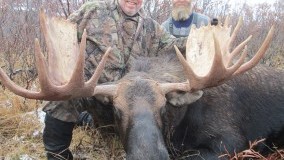 2013 wrap up
Well, we have finished up another fall season. We had a great year in both our Indian River Ranch and Kispiox Valley area.