2017 BackPack Mountain Goat Hunt. All inclusive $11,340.
Backpack into the wilderness, enjoy your surroundings, bring out your inner adventurer, all while searching for one of the most sought after game species in North America. Hunt Mountain Goat in the back country of the Skeena mountains. On this true outdoor adventure you'll be living from your backpack with the opportunity to see wolves, black bears and grizzlies. Don't wait until you think you're too old, Book your next hunting adventure today.
All inclusive price from Smithers BC of $11,340.
Also available Mountain goat , Grizzly combination hunt. All inclusive price of $22,470.
Questions? Call:
Clint: 250-842-6011
Featured BC Hunt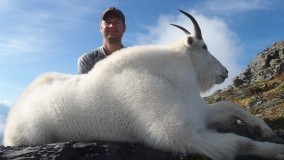 Testimonials
I wanted to take a moment to again thank you for what can only be described as truly the "hunt of a lifetime". That is an often over used phrase, but in this case it is completely accurate. To take
Bob R.
Featured Products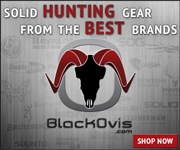 Quality Gear for Your Hunt
Don't have everything on your gear list. Everything you'll need for your next hunt is available right here...Buy the latest greatest hunting gear for your next hunting trip. Everything from socks to optics.