Mountain Goat Hunts
BC is home to the largest population of mountain goats in Canada with 90% of the country's entire population residing in mountainous areas of British Columbia.
Our mountain goat hunts run from August 1st to mid October. This guided hunt season runs parallel with our moose, caribou, sheep and bear hunting seasons affording hunters great opportunities for guided hunt combinations along with their mountain goat hunts.
We offer horseback and backpack guided mountain goat hunts.
Our horseback mountain goat hunts take some of the work out of harvesting a goat. We can access various goat habitat with horses. Although there is still hiking involved, this hunt provides those with limited mobility a chance to harvest a mountain goat.
Our backpack mountain goat hunts can involve a large degree of walking and some serious backpacking to obtain a trophy billy. Clients must be in excellent physical condition, able to walk, climb and carry a 35lb. backpack in rugged country. They also must be mentally prepared to suffer the hardships of being wet, cold and at times uncomfortable (as in many hunts but expected in goat hunts.) Packers are available in advance only and cost $2000 for the duration of the hunt payable in advance with the balance of your hunt.
Questions? Call:
Clint: 250-842-6011 or Allan: 250-877-1409
---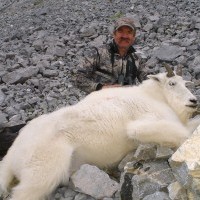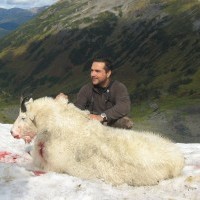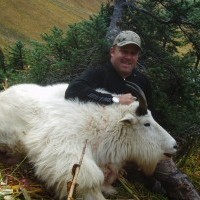 Featured BC Hunt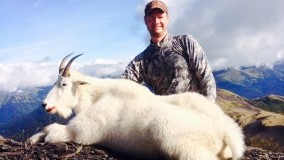 Testimonials
Tim and I had a good trip home but its back to the rat race. I had an awesome time and loved everyone I met out there. Looking forward to coming again soon. Here are a few pictures and I have more to
Nick
BC Hunting News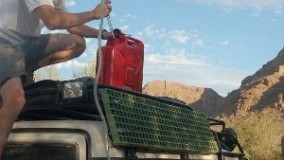 Best new product ever. A must see.
Don't like conventional gas cans. You need one of these.