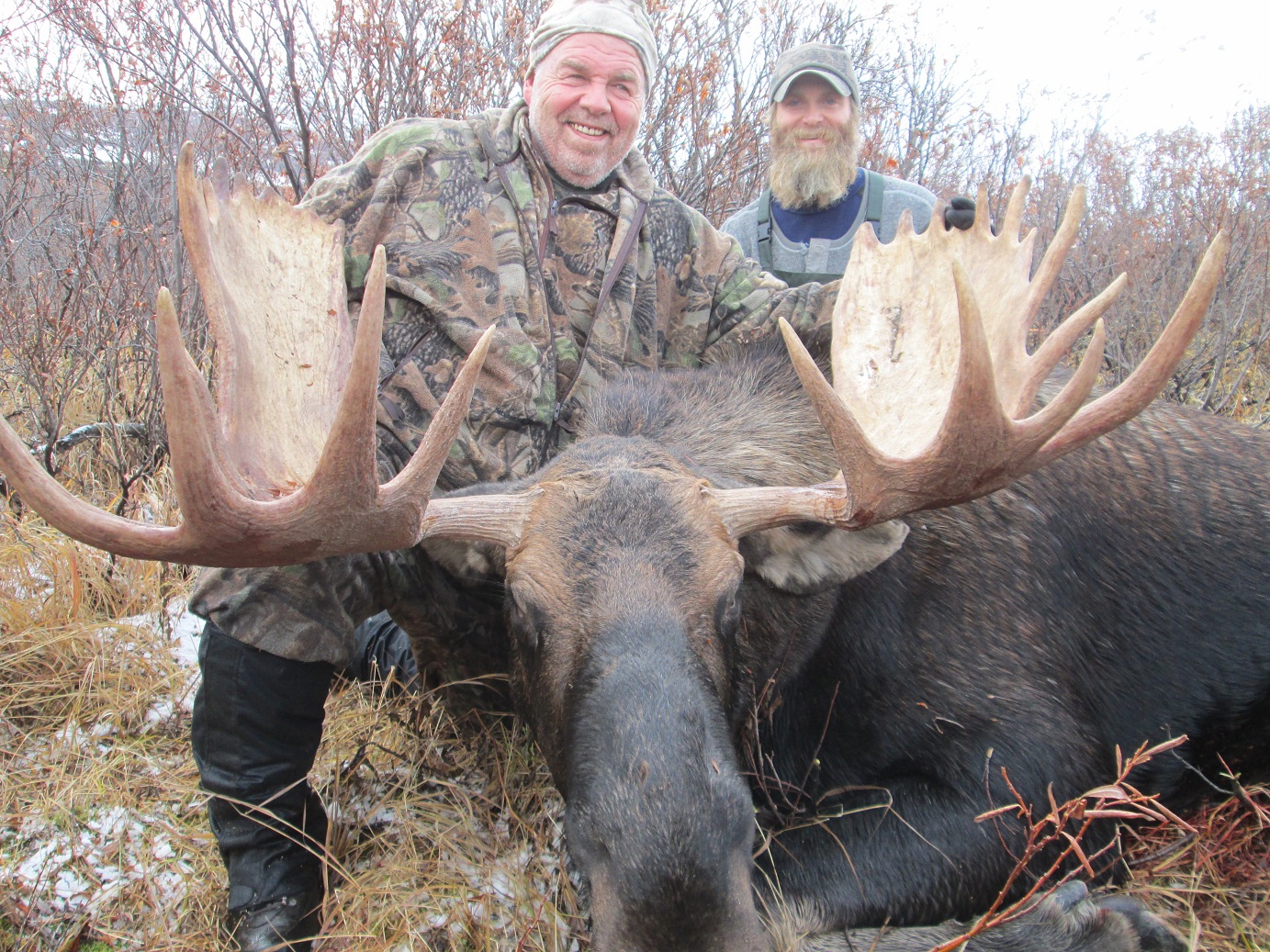 2013 wrap up
Everyone,and every horse is back home getting settled in for the winter. Cabins are all closed up and waiting for next summer.
Looking back at the year, I'd say it was a good one. We had an awesome crew which we are already looking forward to seeing again next year.
We started work in camp in June, fixing cabins, docks, trails, etc.. and dealt with unbeleivably hot weather right through till mid september. The heat was welcomed on some hunts but proved to be challenging on others. Despite the heat we still managed to have a very high success rate on our sheep, goat, moose, and caribou hunts. The bears were hard to find in the heat and as a result our success on bears this season was down compared to previous years.
One thing that was noticable in more than a few hunters was the realization that the better shape you are in the more rewarding and successful your hunt will be. More than just a monetary commitment, a guided hunt is a commitment of time and effort. With all the money and time invested in a guided hunt, a hunter should be as physically and mentally prepared as one can reasonably be. You don't have to be a marathon runner, just be able to hike a reasonable distance without feeling like you are going to die afterward. You also have to be mentally prepared to hunt multiple days with perhaps not even seeing your quarry until the most inopportune time.
With that said, I was thoroughly impressed with a number of clients this year. One imparticular lost nearly 100lbs before his hunt and was willing to do whatever it was going to take to harvest an animal. He was far from an ironman but he never gave up. We had terrible weather for multiple days but he never stopped saying "we'll get him tomorrow". He never complained when we stayed in the field late and rode home for 2 hours in the dark, multiple times. We harvested 3 animals on this hunt. A moose, a caribou and a stone sheep.
If you are going on a guided hunt anywhere in western North America, do yourself and your guide a favor and be prepared physically and mentally.
Thanks to everyone that hunted with us this season, we hope to see you again. Some of you have already booked for next season. Thats awesome! Some of you I know we'll see you at one show or another over the winter.
Check out our photo gallery and if you dont see your picture, it's because I dont have one. Send me your photos.
Questions? Call:
Clint: 250-842-6011
Featured BC Hunt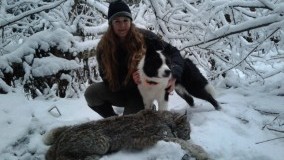 Fun, exciting hunt. Lots of action. Come enjoy BC in December.
Testimonials
I had the caribou officially scored by a Boone and Crockett measurer. He grossed just under 420 and nets 407. Hell of a bull! Thanks for the memories. Take care,
Zach, Montana
Featured Products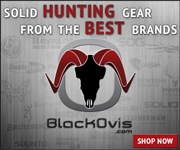 Quality Gear for Your Hunt
Don't have everything on your gear list. Everything you'll need for your next hunt is available right here...Buy the latest greatest hunting gear for your next hunting trip. Everything from socks to optics.