My first elk hunt
A few weeks ago I returned from my first guided hunt. Having always been on the guide end of the stick, it was insightful to see the other side through real experience. It was a great Elk hunt in New Mexico. I was lucky enough to draw a tag in a unit that can produce some awesome bulls. I went with GT Nunn from Frontier Outfitters. My guide was Ryan Cordova a very competent hard working guy. Thanks to the crew at Frontier Outfitters for the great time.
Ryan and I turned down a few bulls in order to keep hunting in search of a larger one. On the 4th day we connected with the palmated bull that had been seen earlier in the week by another hunter. We figured this was the bull we should take and after a great stalk we had him within 200 yards. We set up on a rock outcropping and sealed the deal with a borrowed muzzle loader rifle at 160yrds. (Thanks again Dwayne)
I also had the good fortune of tagging along on the last day of Odom Staggs hunt. Odom is an up and coming hunter from Louisiana. The last half hour of the hunting day Odom took his first elk right from the truck. It was so cool to see this guy with his first elk, it brings back a lot of memories. Awesome!
There was a wide range of elk hunters in camp that week, from brand new, (Me and Odom) to seasoned elk hunters who had harvested many (Dwayne , Amir, Reagan and Don). Everyone had an opportunity at a bull and went home happy.
I had kept my trophy expectations to what I considered realistic and came out of the hunt with a trophy that'll bring back memories of my first guided hunt forever. I know there are bigger bulls there than what I killed, so next time my expectations will be a bit higher.
In my opinion everyone should experience a guided hunt. The camp life, camaraderie and the adventure of hunting for a species that you have never before hunted is such an awesome experience.
If you are in the process of booking a guided hunt and are unsure of anything related to your hunt, call your outfitter and ask. The more prepared you are, the more enjoyable your hunt will be for everyone.
Safe hunting,
Clint Larson
Questions? Call:
Clint: 250-842-6011
Featured BC Hunt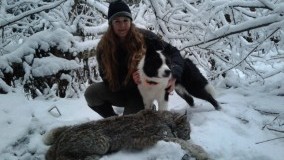 Fun, exciting hunt. Lots of action. Come enjoy BC in December.
Testimonials
Clint, Just wanted to say thanks again for another wonderful hunt and also for the special hospitality I've become accustomed to over the years with Kispiox Valley Outfitters. This was the 6th hunt
James G
Featured Products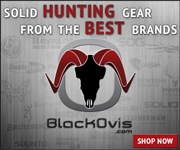 Quality Gear for Your Hunt
Don't have everything on your gear list. Everything you'll need for your next hunt is available right here...Buy the latest greatest hunting gear for your next hunting trip. Everything from socks to optics.