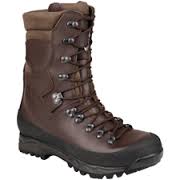 Schnees Granite boots product review
The Schnees Granite mountain boot is a must have for any mountain hunt in North America. Over my career as a big game hunting guide in B.C.I have had my fair share of good boots. My search for the perfect mountain hunting boot ended the day I bought my Schnees granites.
The Vibram sole allows you to trust every step when carrying a loaded pack over trying terrain. At 4.5 lbs per pair these mid weight leather uppers provide ample ankle support without being too stiff and clunky. Although these boots are 100% waterproof with their E-vent membrane they can't protect your feet from being sweat wet. Remember to carry spare socks on extended trips and to change your socks at the first sign of wetness from perspiration. Wet feet are a leading cause of blisters and sore feet and can ruin your trip fast. Your feet can perspire 1/4 cup of sweat per day. Use a wool/ synthetic blend sock to help control the perspiration around your feet. Before and after extended use, apply a waterproofing wax to your boots to keep the leather from drying and cracking, extending the life of your boot.
Schnees Granites, I use them, I abuse them, I recommend them.
Clint Larson ~ Professional hunting guide and Outfitter.
Questions? Call:
Clint: 250-842-6011
Featured BC Hunt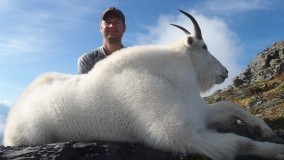 Testimonials
Tim and I had a good trip home but its back to the rat race. I had an awesome time and loved everyone I met out there. Looking forward to coming again soon. Here are a few pictures and I have more to
Nick
Featured Products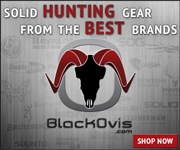 Quality Gear for Your Hunt
Don't have everything on your gear list. Everything you'll need for your next hunt is available right here...Buy the latest greatest hunting gear for your next hunting trip. Everything from socks to optics.