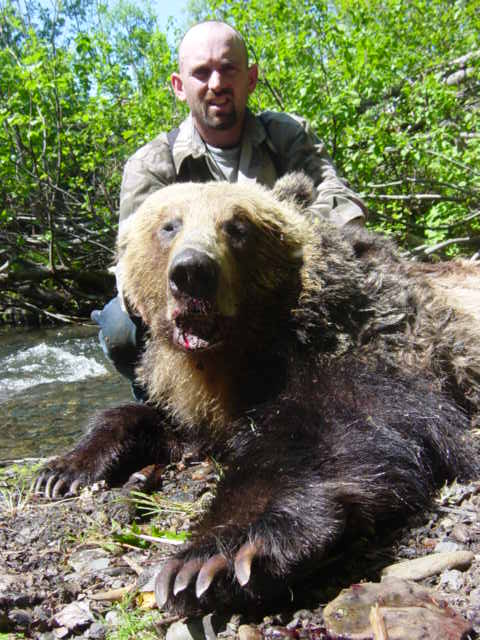 Grizzly Bear Hunts
Due to our many salmon streams and lakes, as well as numerous mountain ranges, we have an abundance of bear in our 10,000 square miles of territory. These bears are hunted either in spring or fall because of the diversity of terrain in this territory.
Our spring bear hunting season runs from mid April through to mid June. The Spring Grizzly season parallels our Black Bear season, which provides excellent opportunity for a guided combination Grizzly/Black Bear hunt.
We also hunt grizzly in the fall on salmon streams and berry patches.
The fall hunt is great to combo with moose, goat or caribou.
Questions? Call:
Clint: 250-842-6011 or Allan: 250-877-1409
---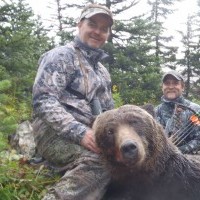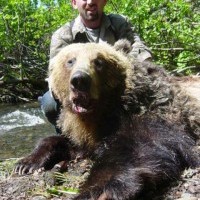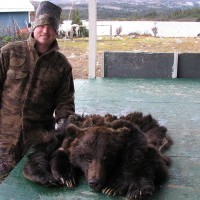 Featured BC Hunt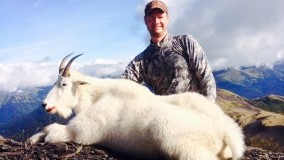 Testimonials
I wanted to take a moment to again thank you for what can only be described as truly the "hunt of a lifetime". That is an often over used phrase, but in this case it is completely accurate. To take
Bob R.
BC Hunting News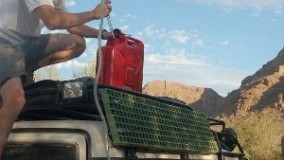 Best new product ever. A must see.
Don't like conventional gas cans. You need one of these.