News
posted: Wed, February 25, 2015
posted: Thu, February 20, 2014
New cook house at Indian River Ranch
posted: Tue, November 19, 2013
Well, we have finished up another fall season. We had a great year in both our Indian River Ranch and Kispiox Valley area.
posted: Sat, June 22, 2013
posted: Wed, April 17, 2013
Getting ready for our spring bear hunts.
posted: Sat, January 05, 2013
We are utilizing the best hunts from each area and have access to over 10,000 sq. miles of exclusive guide territory. Allan and I are booking hunts for both areas and will be guiding in both areas throughout the season.
posted: Fri, January 04, 2013
A few weeks ago I returned from my first guided hunt. Having always been on the guide end of the stick, it was insightful to see the other side through real experience. It was a great Elk hunt in New Mexico. I was lucky enough to draw a tag in a unit that can produce some awesome bulls.
Featured BC Hunt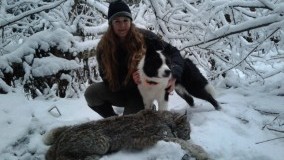 Fun, exciting hunt. Lots of action. Come enjoy BC in December.
Testimonials
I wanted to take a moment to again thank you for what can only be described as truly the "hunt of a lifetime". That is an often over used phrase, but in this case it is completely accurate. To take
Bob R.
Featured Products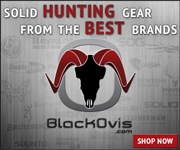 Quality Gear for Your Hunt
Don't have everything on your gear list. Everything you'll need for your next hunt is available right here...Buy the latest greatest hunting gear for your next hunting trip. Everything from socks to optics.